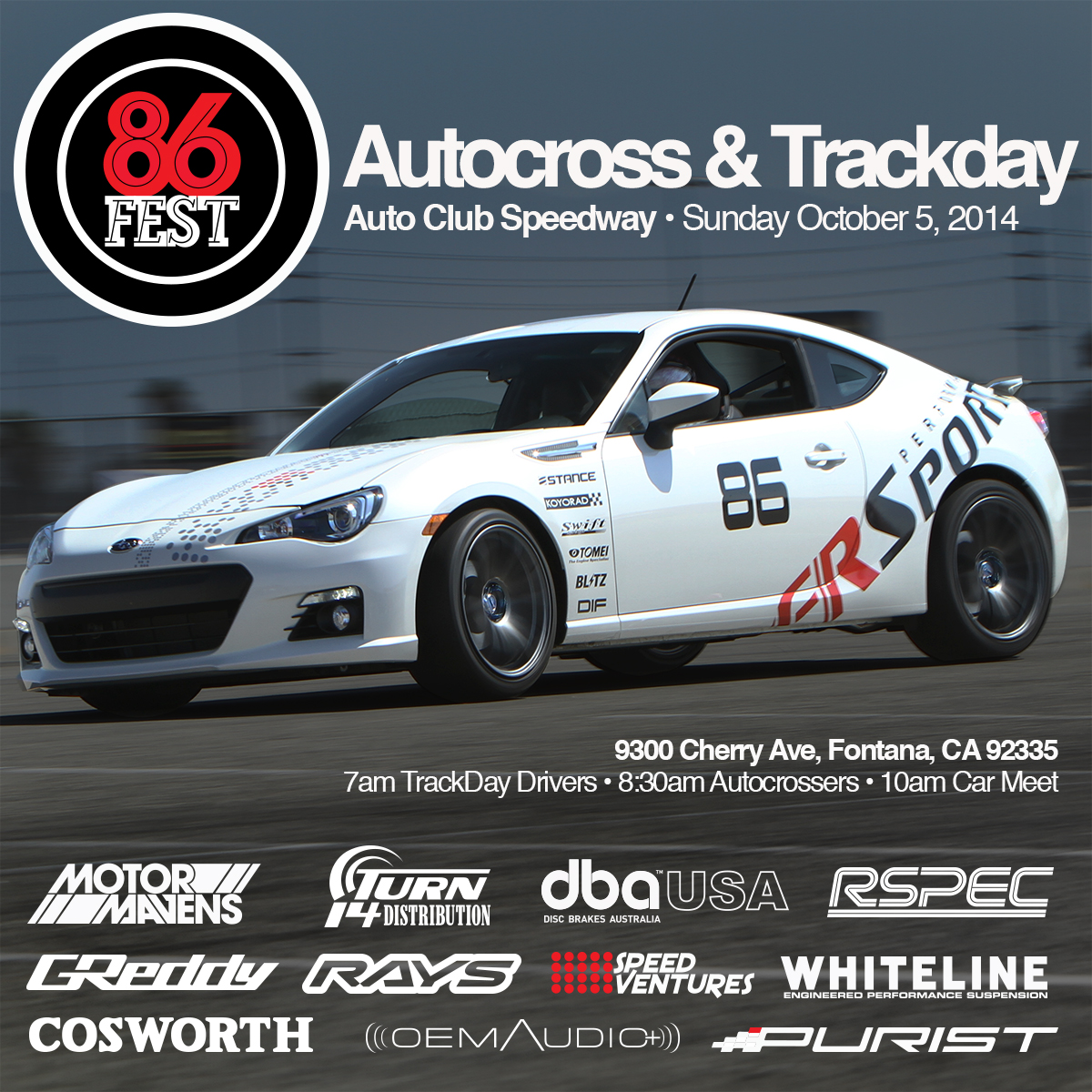 Our Third Annual 86FEST Event was CRAZY this past weekend! Thanks to the support of the entire aftermarket industry, our vendor village was FULL to capacity, but it also presented some challenges for us. We were advised to reschedule our popular 86FEST Autocross to a different date/venue than our September 21 event at Irwindale Speedway, because the space we had at the venue just did not have enough room.
This being said, we've teamed up with our friends at Speed Ventures to announce the 86FEST Autocross & Trackday at AutoClub Speedway on Sunday, October 5th! All 86FEST attendees who want to drive the ACS ROVAL Course or Autocross can get a $20 DISCOUNT by indicating you are part of the 86FEST group when you sign up on the Speed Ventures website.
$170 Early Signup Price (after $20 DISCOUNT): 86FEST SUNDAY Trackday with SpeedVentures on the ACS ROVAL
$55 Early Signup Price (after $20 DISCOUNT): 86FEST SUNDAY Autocross with SpeedVentures 
We will also have a general car meet at the event, catering to 86FEST attendees AND other friends. ALL CARS ARE INVITED. There is NO TICKET FEE. Just the $10 fee that everyone pays upon entering the facility. We will have some special prizes to give out to our car meet attendees, including tickets to the FORMULA DRIFT Finale at Irwindale Speedway!