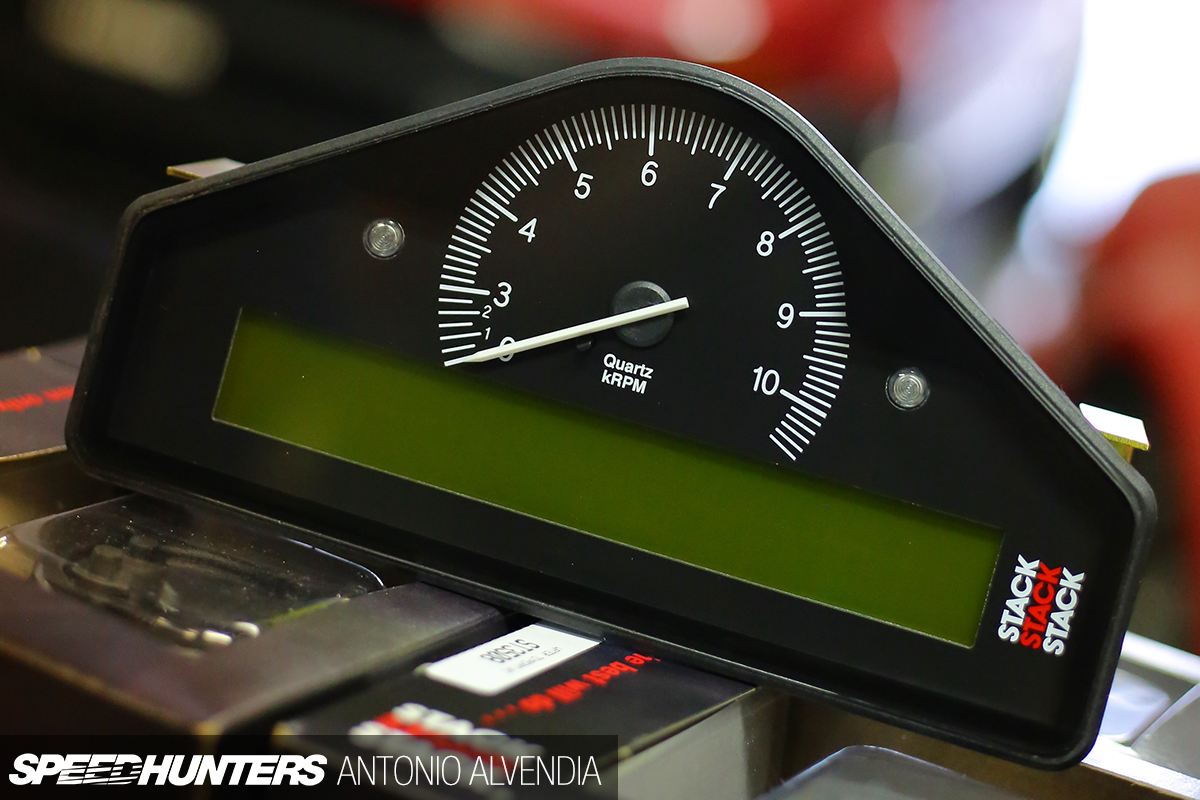 Ideal for both purpose built track cars and high performance street cars, the Stack Instruments ST8130 not only retains all the ST8100 racing features but also meets street legal requirements.
Replaces speedometer, tachometer, oil-pressure, water-temperature, fuel-level, voltmeter, oil-temperature odometer and trip meter functions.
Each system is supplied complete with sensors (except fuel level), ready wired harness and manual. Ultra light-weight design utilising a carbon fibre composite housing. Compatible with all conventional & MSD ignition systems and engine types.
INTELLIGENT ALARM SYSTEM
The user adjustable intelligent alarm system monitors engine condition 20 times every second. The instant any value exceeds a normal safe working level the alarm light is illuminated and a clear easy to read alarm message is displayed on the LCD.
PRECISION FUEL LEVEL CALIBRATION
The ST8130 can be simply connected to any standard fuel sensor. Unlike conventional gauges, the ST8130 allows the user to precisely calibrate the sensor to the tank, by using a multi-point scaling, – ensuring the driver knows exactly how much fuel is in the tank at all times.
ST8130 STREET DISPLAY FEATURES
Legendary Stack stepper motor analogue tacho display
Integrates the following display parameters:

Speed
Odomoter and Trip
Oil Pressure
Oil Temperature
Water Temperature
Battery Voltage
Fuel Level

Peak Value Recall
User-programmable Intelligent Alarms
Separate low fuel indicator lamp
Waterproof (ideal for roadsters, bikes, and off-road use)
1 Year Competition Warranty
Optional Fuel Pressure channel
Optional external sequential shift lift
Optional Lap Timing and Predicted Lap Timing
For more information, visit the Stack LTD website by clicking here.