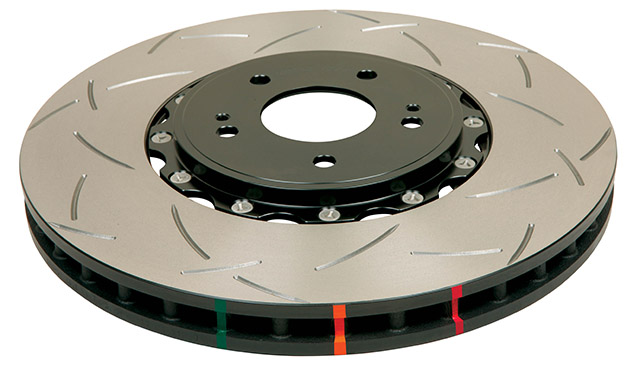 Inspired in Australia's heartland, DBA developed the Kangaroo Paw cooling system. This patented ventilation system provides a much more efficient method of keeping the rotors cool under the heaviest of braking applications and is incorporated into DBA USA's rotors across the entire range.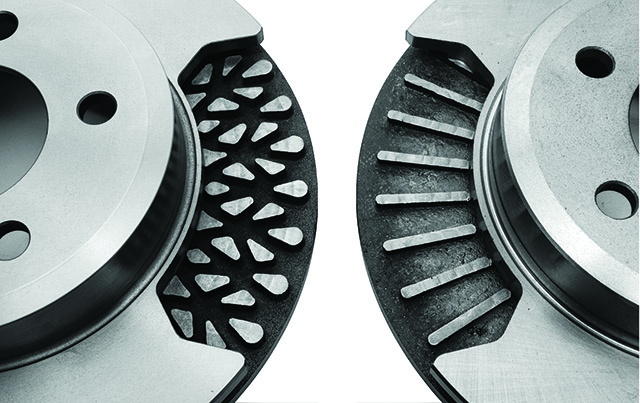 Using a series of 144 diamond and teardrop patterned pillars (or columns) instead of conventional straight cooling vanes, the design increases cooling efficiency by up to 20% when compared with most other conventional ventilated disc rotors.
The Kangaroo Paw pillars are evenly spread across the disc face and make the rotor stronger, more stable and more consistent in operation. This added strength allows the rotor to maintain its precision tolerances longer than straight vane designs, which can "balloon" and swell between the vanes when operating at high temperatures.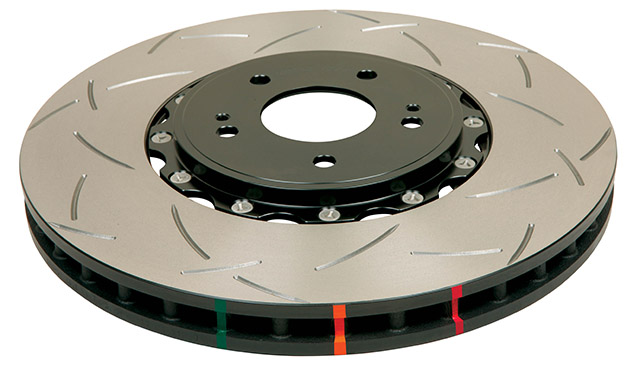 DBA USA's 5000 Series T3 Slotted Rotors
DBA's 5000 series two-piece T3 slotted rotors are designed to be a premium race specific rotor. Our 5000 series rotors are outfitted with Kangaroo Paw ventilation, T3 curved slots, ThermoGraphic paint markings, and much more, all designed to provide consistent braking on the track. The 5000 Series rotors are a two-piece design incorporating an aluminum hat (or hub) that is affixed to the rotor ring with aerospace grade NAS hardware. The two-piece design allows the rotor ring to maintain the appropriate amount of thermal mass for adequate heat management, but still reduces overall unsprung weight.
For more info, contact DBA USA.