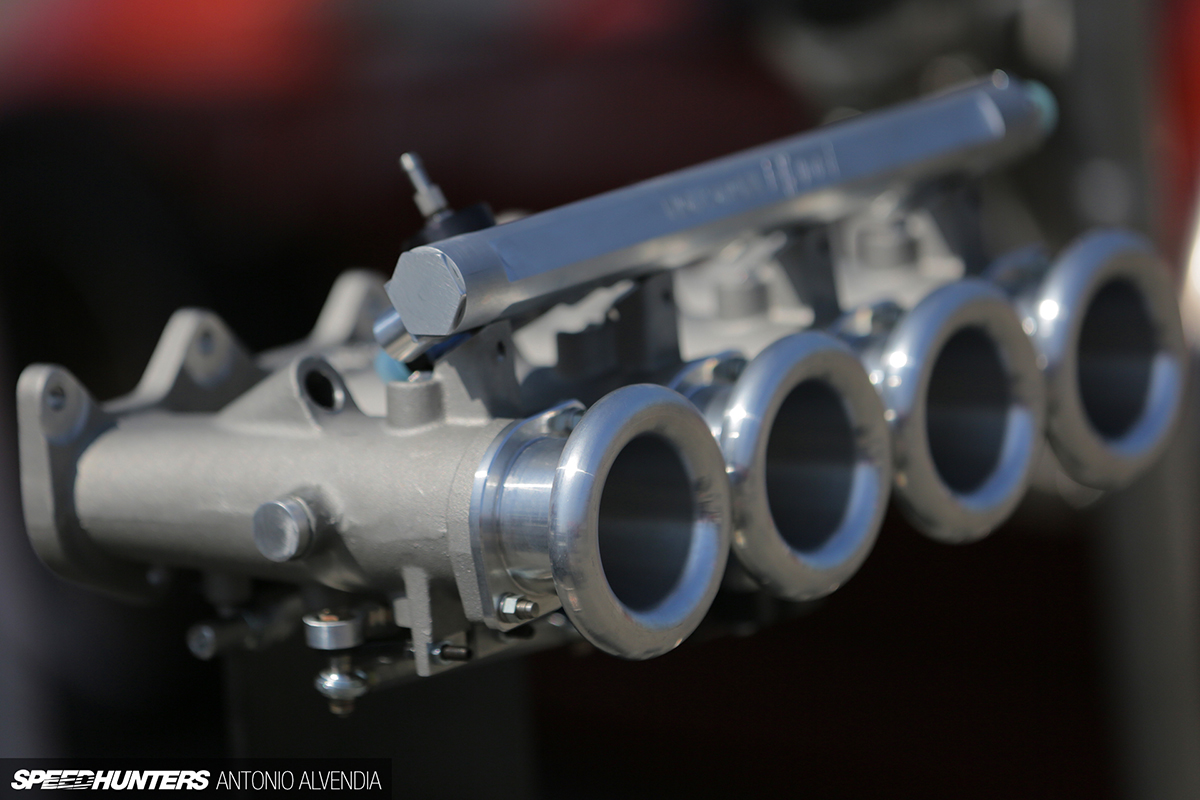 Designed with the serious motorsport competitor in mind, the Borla Induction 2000 Series Individual Throttle Body kit brings the advantages of individual runner performance to the 4AG engine with smallport cylinder head.
These units breathe through four throttles into a runner designed to be a straight shot to the cylinder head where it joins the port at the optimal angle for maximum flow. Click Here for 2000 Series Instructions.
Includes high capacity -10 fuel rail and adjustable pressure regulator which flows up to 700 lb/hr.
Four individual throttles.
Our injector position is optimized for maximum horsepower. The unit is supplied without injectors. Many different injectors are available from Borla.
Our billet linkage included.
Full radius air horns included.
All kits have integral vacuum accumulators.
Designed for use with aftermarket injection ECUs or modified and reprogrammed stock units [for example, Hondata].
Weight: 2.8 Kg, 6.2 l
NOTES
These units are not designed to function with the stock electronics.
The industry standard is to measure the throttle plate diameter to establish throttle size, not to measure the air entry or the air horn diameter. The throttle diameter quoted is the true throttle plate size.For more information, visit Borla Induction.